- page 1 - page 2 -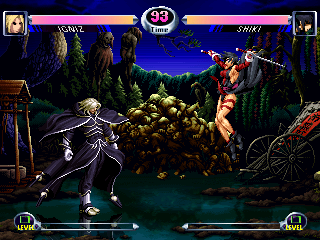 Credits :
- sprites created by SNK for the game Samuraļ Spririt 0
- sprites ripped and edited by Black_Dahlia_Isis for Mugen and non-commercial use ONLY
- code by Black_Dahlia_Isis
- background music sample taken from the wonderful GameCube video game "Baten Kaitos",
composed by Motoļ Sakuraba, if you like it, please buy the full OST or game.

Notes :
- Four def files, with and without reflection, for Dos and Win Mugen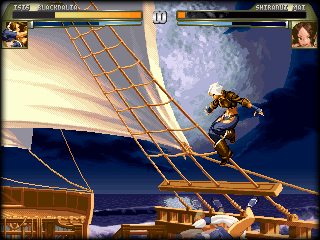 Credits :
- sprites created by SNK for the game Samuraļ Spririt 0 (except moon sprite from Art of Fighting 3)
- sprites ripped and edited by Black_Dahlia_Isis for Mugen and non-commercial use ONLY
- boat sprite previously ripped long time ago by Chloe, thxs to her.
- code by Black_Dahlia_Isis
- background music sample taken from the reference 3D fighting video game "Soul Calibur 2",
composed by Unknown, if you like it, please buy the full OST or game.

Note :
- Two def files, one with sinus move of the ground, one without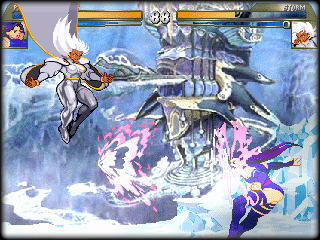 Credits :
- ground sprite created by CAPCOM for the game X-Men, Children of the Atom
- background artwork from Final Fantasy X developped and published by SQUARESOFT (now know as SQUARE ENIX).
- other sprites by Black_Dahlia_Isis.
- ground sprite ripped by Dark Saviour, thxs to him.
- code by Black_Dahlia_Isis, for Mugen again and non-commercial use ONLY.
- background music samples taken from the gorgeous PSII video game "Final Fantasy X",
composed by Nobuo Uematsu, Masashi Hamauzu, and Junia Nakano. If you like it, please buy the full OST or game.










Credits :
- sprites created by Arch System Works for the game Guilty Gear
- sprites ripped by XGargoyle
- stage fully edited from XGargoyle's one with his courtesy, thxs a lot to him.
- sprites and code edits + new sprites by Black_Dahlia_Isis
- background music samples taken from the album named "Unallowed",
composed by Black Dahlia Murder, if you like it, please buy the full album.

Note :
- Updated the parallax issue, ok under Win Mugen, not yet tested under Dos Mugen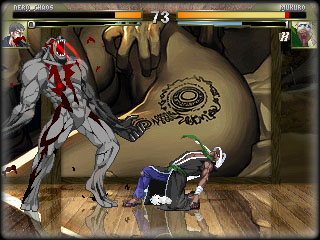 Credits :
- sprites created by Elecbyte for the game engine M.U.G.E.N.
- thxs a lot to them for creating such an unbelievable engine !!!
- wall artwork by the great Hung-Tae Kim, taken from the game MagnaCarta, Phantom of Avalanch, by SOFTMAX, please support them, they deserve it !
- sprites and code edits by Black_Dahlia_Isis
- background music sample taken from the album named "Cult",
composed by Apocalyptica, if you like it, please buy their albums.

Note :
- Two def files with updated shadow/reflect for Dos and Win Mugen